Supporting your customers in their own language has it's own advantages. When you use the language your customer speaks, it helps to build reputation, trust and greatly improves lead generation and conversions.
We rolled out Spanish language support for Conversion Support a couple of months back. We are delighted to add one more language to our kitty – French!
Apart from English and Spanish, Conversion Support now supports French. If you have support agents in France or want a live chat software in French language, you will love our product.
Here is how to change Conversion Support's default language to French from English or Spanish.
Login to your Conversion Support account and click the "fr" language icon located at the right top corner of Conversion Support's web console.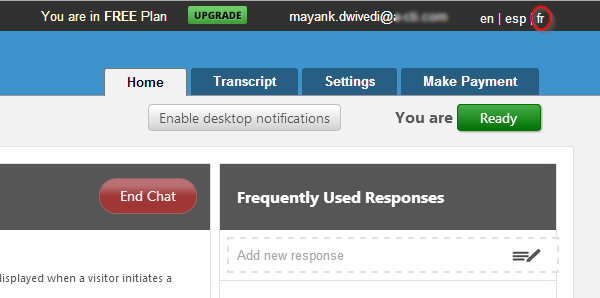 The language of the application will change to French, you can again click the "En" link to revert to English and the "Esp" link to revert to Spanish.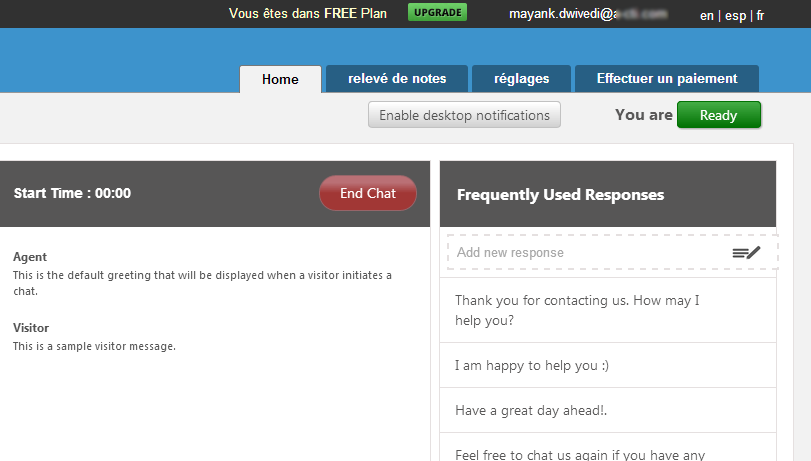 Note: Adding a Canned Response in french is easy. All you need to do is to click the desired response and add it in the current chat.
Please note that when you change the default language to French, it only refurbishes the text of your webpage to French not the entire text of your canned responses. So, the existing responses which are in English language, will remain the same. These responses will not be reformed to French. You will need to add canned responses in french if you want to exercise french responses in chat conversation with your website visitors.
To add a "Canned Response", login to your Conversion Support account and navigate to "Frequently Used Responses" column. Type your response and press "Enter". Response will be added in the list. Now, whenever you want to utilize the french response in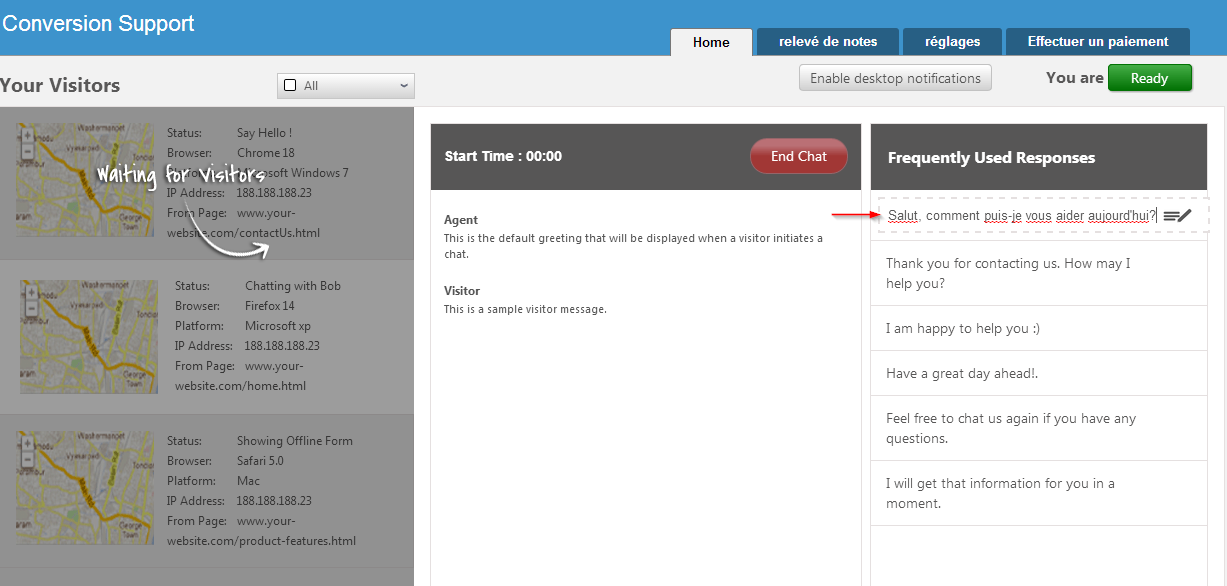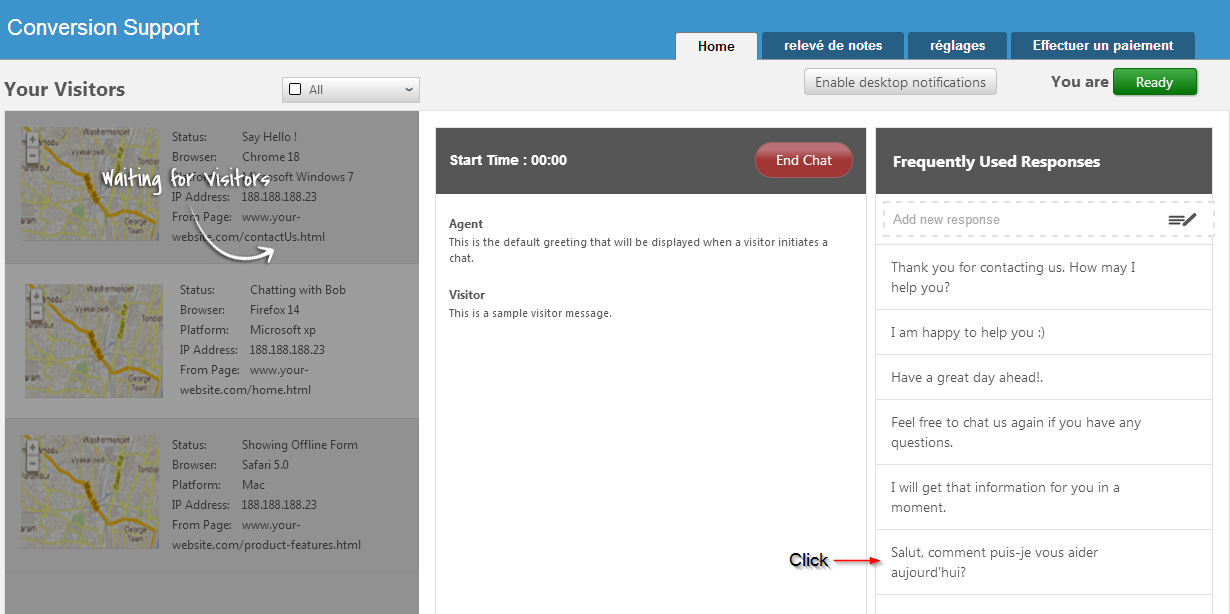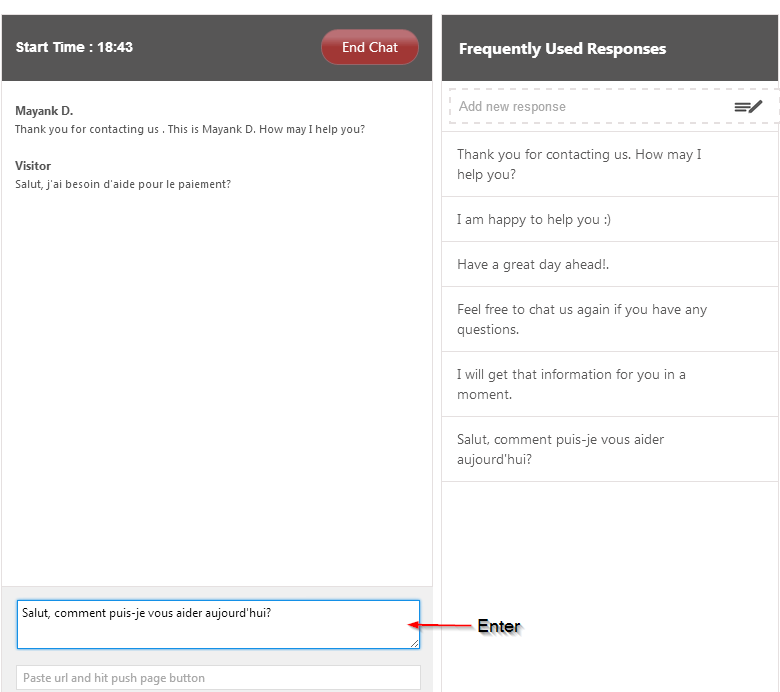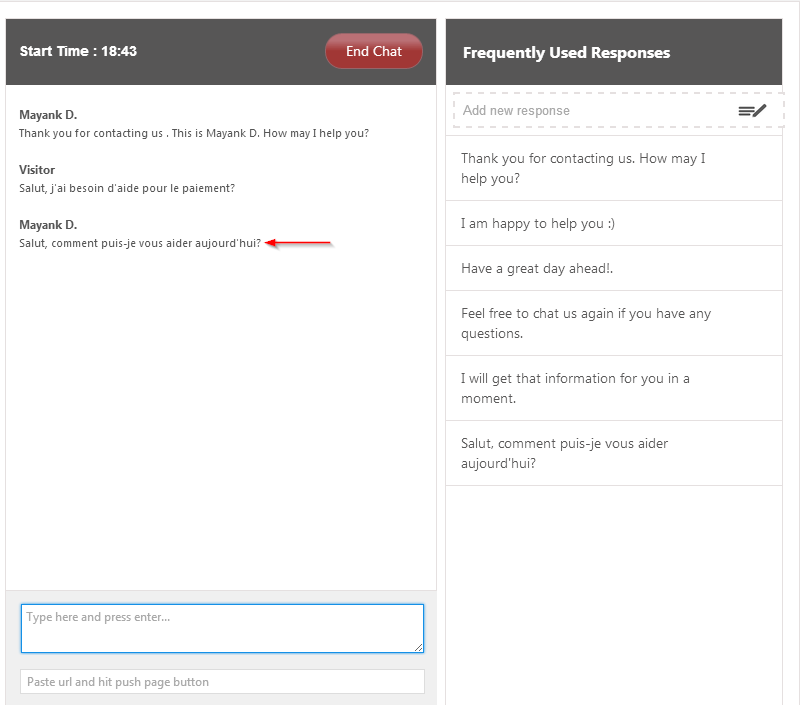 Greet as "Salut, comment puis-je vous aider aujourd'hui" (Hi, how may I help you today?).
Got questions? Please write to us at support@conversionsupport.com and we will get back to you.