Conversion Support's "Pre-chat Survey" lets you collect key information from your site visitors, before they connect to your chat agents.
This helps your live chat agents understand and know the customer well before the chat is even initiated. Pre chat survey can sometimes improve customer support experience and give good user experience to both your agents and customers.
Follow these steps to enable Pre-chat Survey in your Conversion Support account
1. Login to your Conversion Support account and go to the "Settings" tab.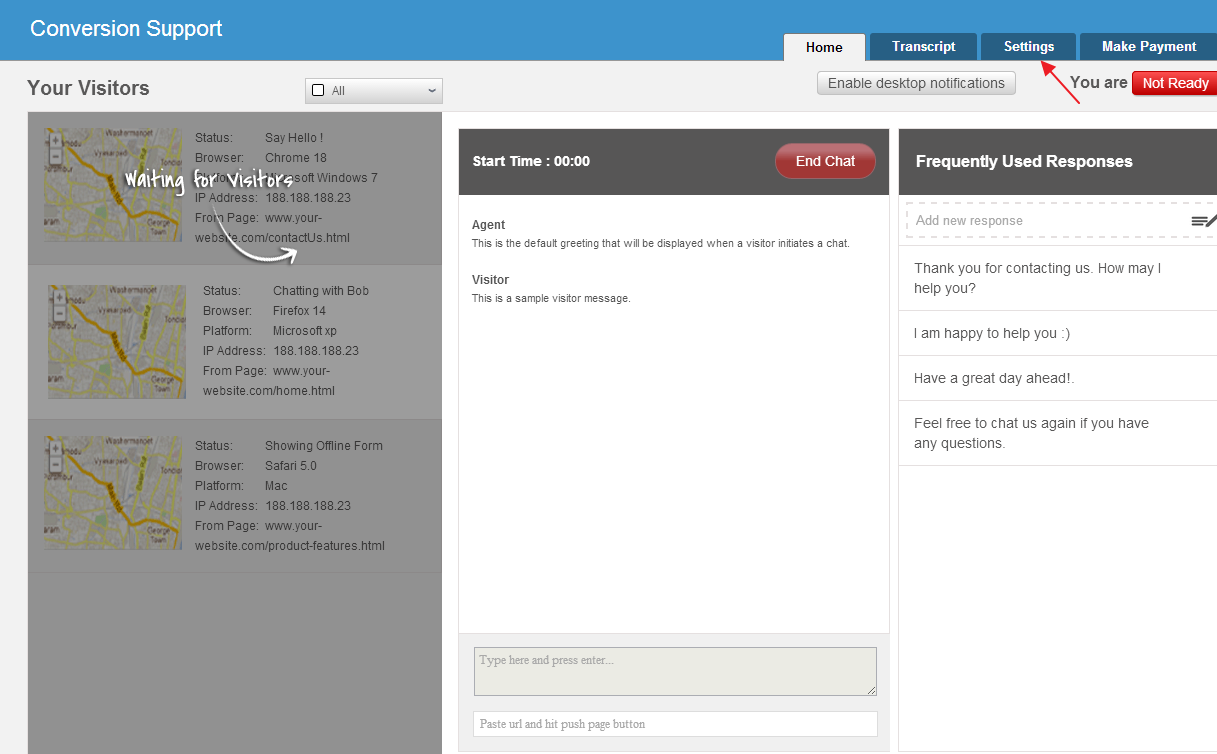 2. On the "Settings" page, click "Lead Capture".
3. Under "Lead Capture", click Pre-chat Survey.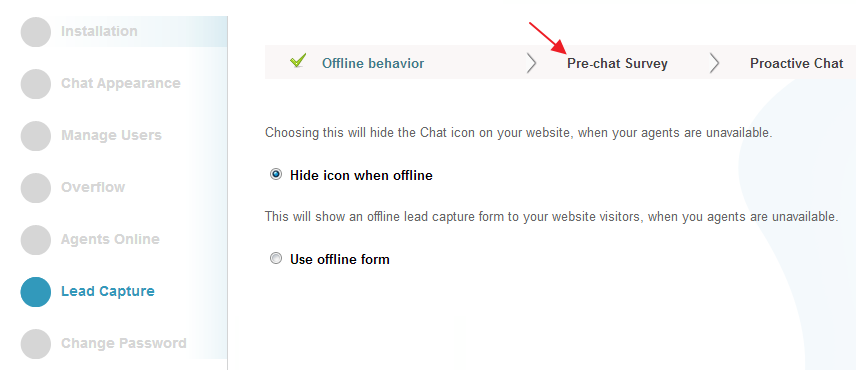 5. Select the checkbox "Collect chatter information before connecting to operators"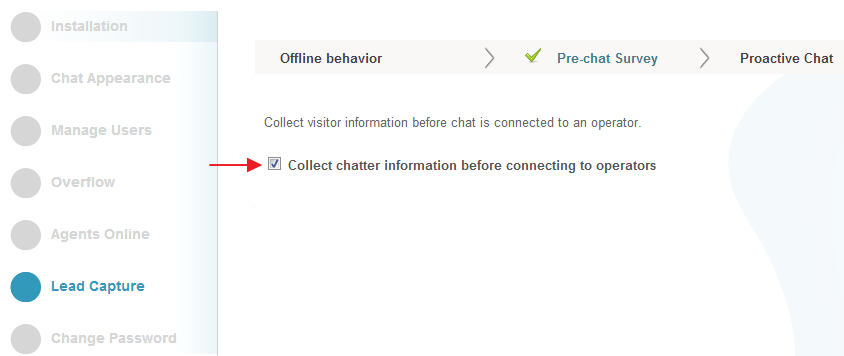 When you have enabled Pre-chat survey for your Conversion Support account, your website visitors will see a short form on the live chat window, when they initiate a live chat session with your operators.

This is how "Pre-chat Survey" will be pushed on visitor's browser
The pre-chat survey feature is a completely optional feature in Conversion Support, which means you can choose to disable it anytime. If you want to collect your visitor's email address, name and message before the chat is initiated, pre-chat survey will prove to be useful.