When your operators are not available to take chats, it is a good practice to hide the "Start chat" button from your website so as to avoid unanswered chats. Conversion Support's "Offline Behavior" feature helps you do just that.
Here is how to ensure that the "Start Chat" button is hidden when your operators are not logged in to take chats
1. Login to your Conversion Support account and go to the "Settings" page.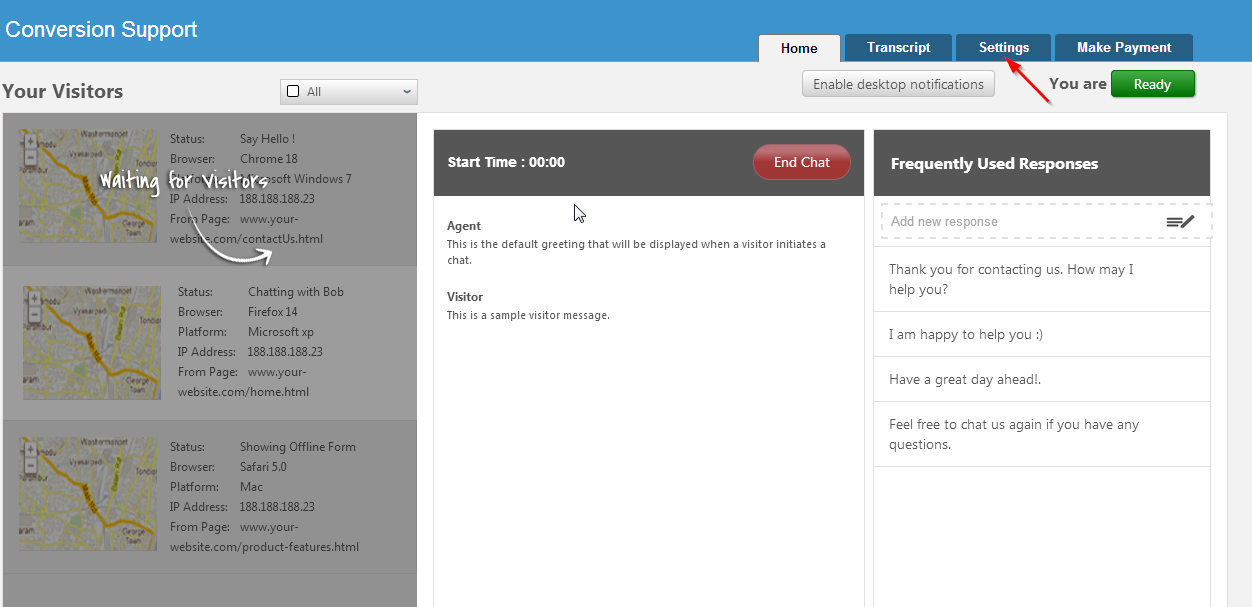 2. On the "Settings" page click on "Lead Capture".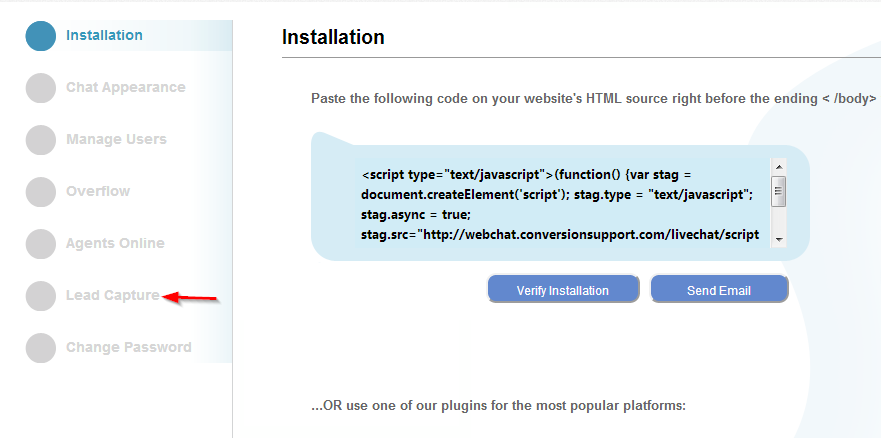 3. Under "Lead Capture" -> "Offline Behavior", click "Hide icon when offline". The selection will immediately hide the live chat icon in your website.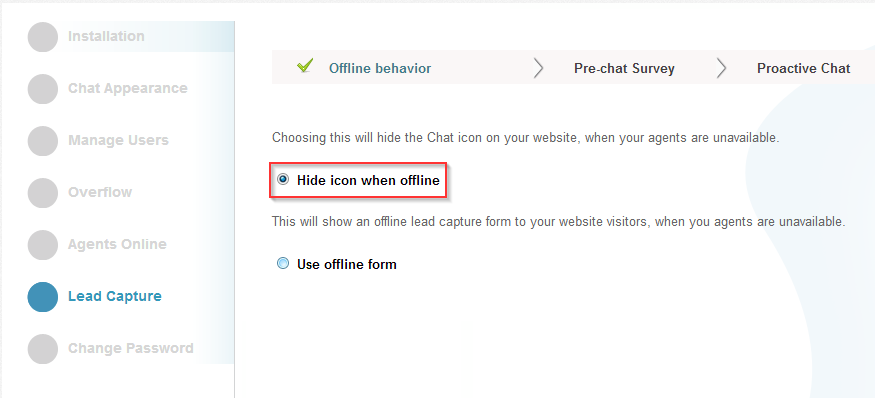 Please note that you can also choose to show an offline form to your visitors when none of your chat agents are "ready" to take chats.