Conversion Support's live chat web console supports real time desktop notifications, which alerts your chat agents when your website has new visitors. You can choose to enable desktop notifications in Conversion Support and receive instant alerts on all of the following situations:
when your website gets a new visitor or lead.

when there is an incoming chat.
when a visitor leaves the chat.
Currently, desktop notifications are supported only in Google Chrome browser. Here is how to enable desktop notifications for your Conversion Support account in Google Chrome
1. Login to your Conversion Support account.
2. Under the "Home" tab, click "Enable desktop notification".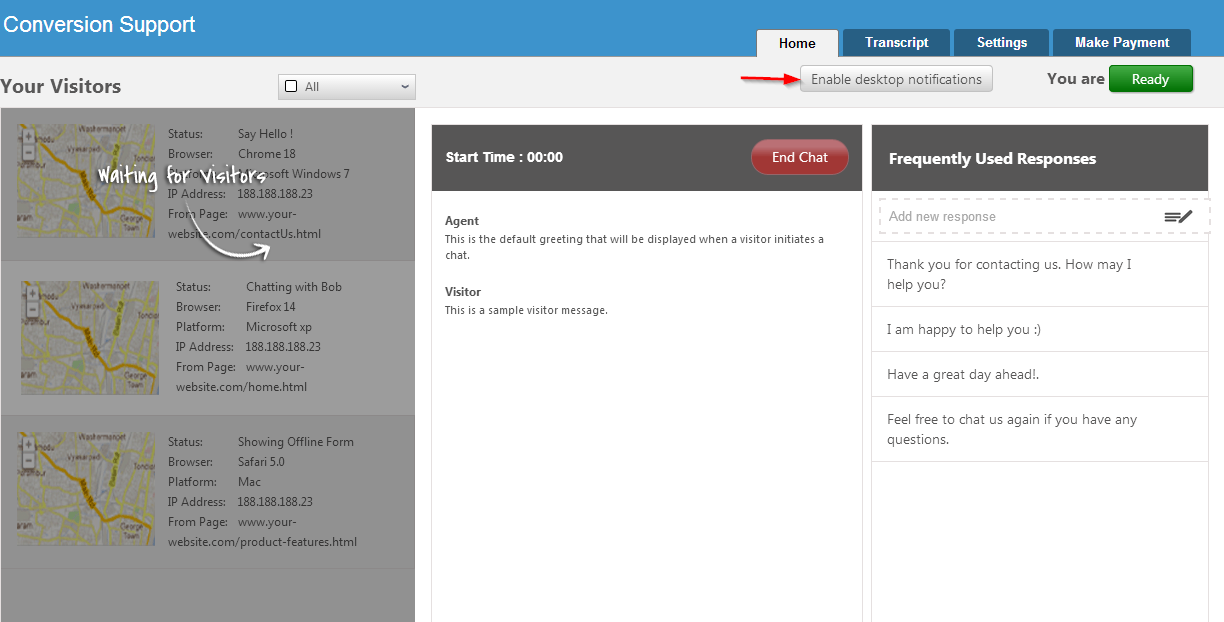 Note: If you don't see the button "Enable desktop notification" as described above, chances are that desktop notifications are already enabled.
3. This will be followed by a browser notification with the message "Allow webchat.conversionsupport.com to show desktop notifications?" Hit the "Allow" button and you are done.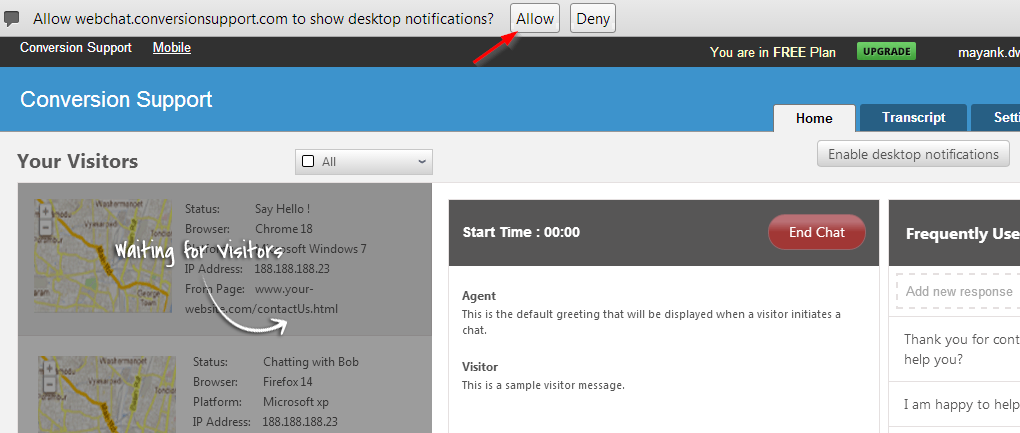 4. Now, you will be notified about all the incoming chats, new visitors, visitor leaves the chat and a preview of chat messages.