Sometimes, you may want to automatically pop-out the live chat window after the visitor has spent a given amount of time on your website. This is especially applicable for payment pages or sign-up pages where you want to intervene and help the visitor if he gets stuck with a problem.
Conversion Support's "Proactive chat" lets you do just that.
You can use Conversion Support's proactive chat feature to automatically pop-out the live chat window, after your site visitor has spent some time on your webpage. The visitor does not have to initiate the chat himself, you can proactively initiate a live chat session with the site visitor.
Here is how to enable proactive chat in Conversion Support.
1. Login to your Conversion Support account and go to the "Settings" tab.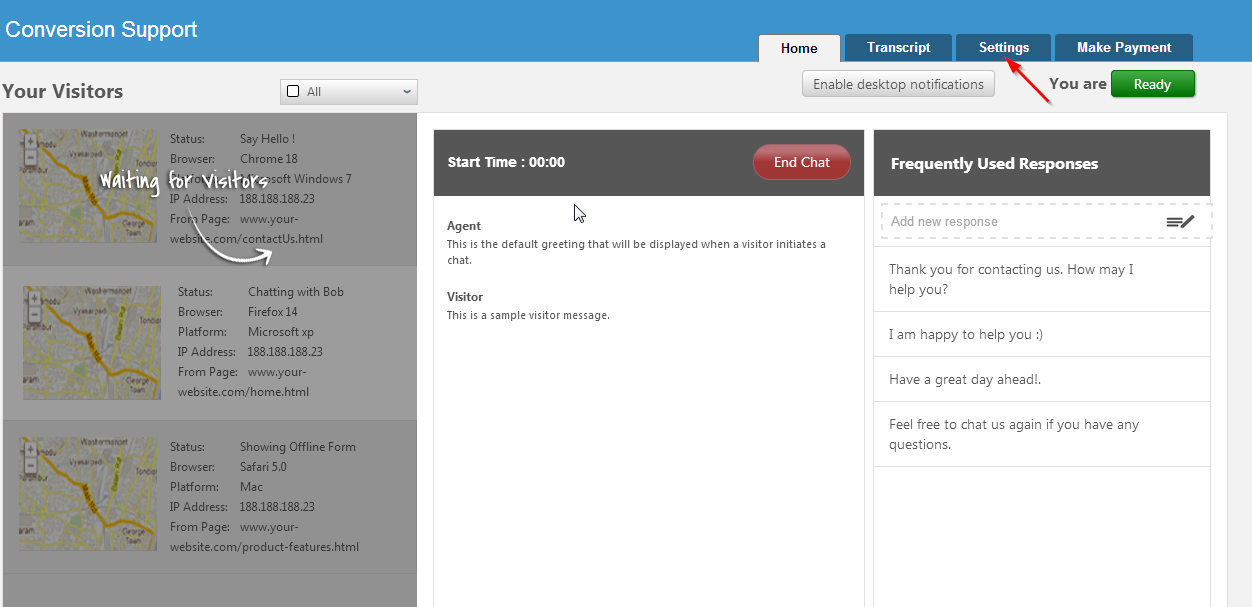 2. Under "Settings", click "Lead Capture".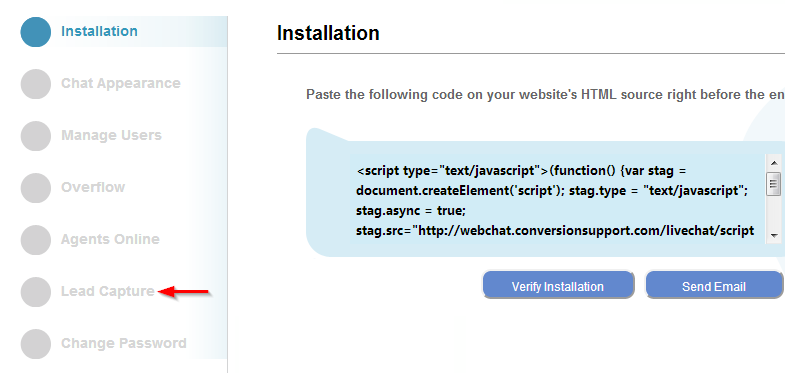 4. Under "Lead Capture", click "Proactive Chat".

In the "Proactive chat" page, enter the number of seconds after which you want proactive chat to launch. For example, if you want proactive chat to be initiated after 30 seconds, enter 30 in the "Seconds to Launch" text box.

Tip: "Proactive Chat" needs to be wisely used. You would not like to see your visitors getting annoyed by the live chat pop-ups even when they do not need it. Make sure you utilize it properly for best results.
Questions on Proactive chat? Contact us or write to us at support@conversionsupport.com