"Chat Agent skills" are different skill sets (numbers) that are assigned to your agents or operators. Chat agent skills helps you prioritize incoming chats and route it to a specific agent, according to priority.
Let's take an example to understand how skills of chat agents are useful.
Let's say you have 3 live chat agents – agent A, agent B and agent C. You assign a skill set number "9″ to agent C, skill set number "8″ to agent B and skill set number "7″ to agent A. Now, whenever a visitor lands on your website and initiates a live chat, "agent C" will be rolled in first to take the chat, like wise, next chat will be assigned to agent B and then agent A.
Skills are therefore counted in descending order. Precisely, the agent with the highest skill set has the highest priority and the agent with the lowest skill set has the least priority. Prioritization ideally depends on live chat agents competency level, performance and the speed of answering chats.
Follow these steps to assign skill sets to your live chat agent:
1. Login to your Conversion Support account and go to the "Settings" tab.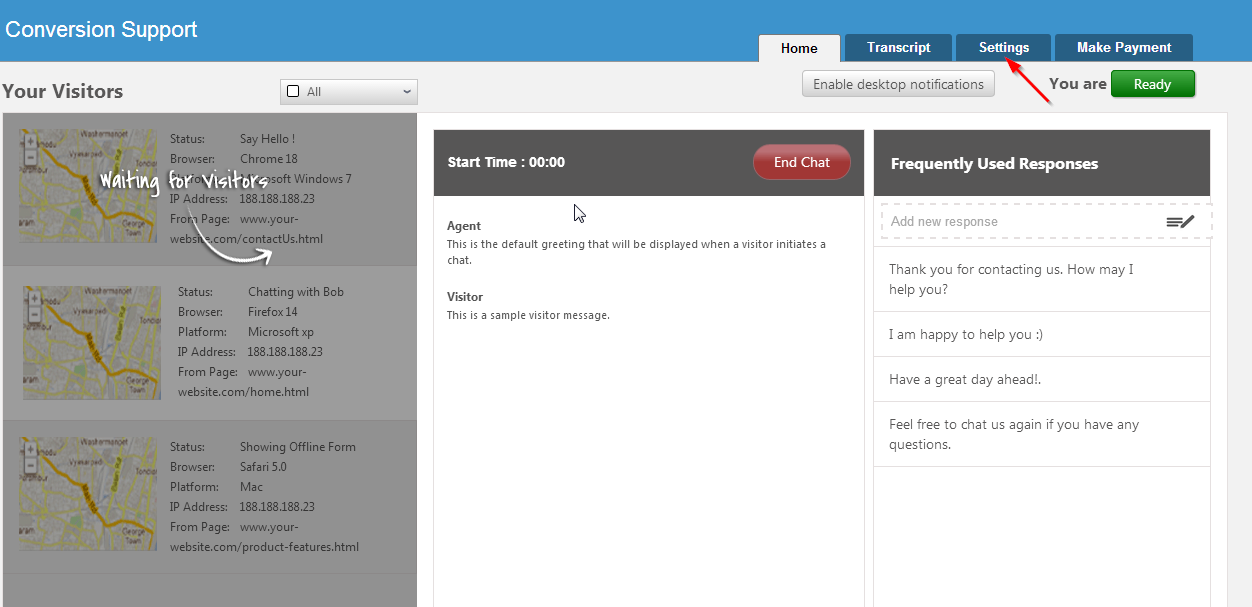 2. Under "Settings", click "Manage Users".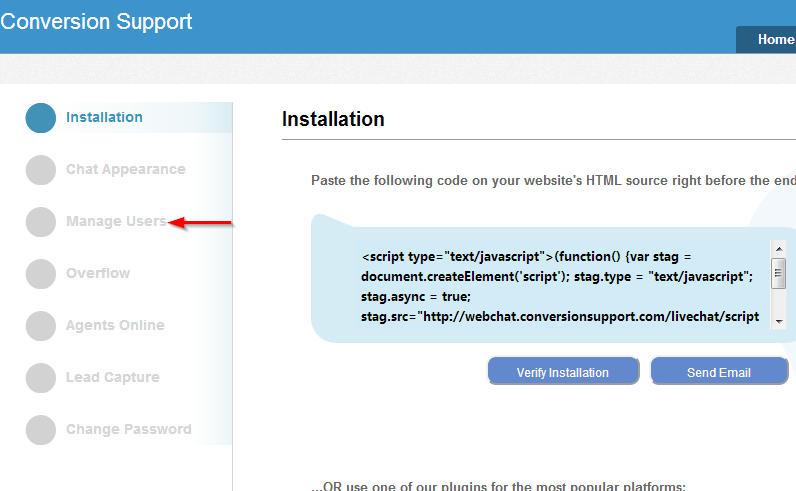 3. Under "Manage Users", select your account number (if you have multiple account numbers) and assign skill sets to your agents using the drop down menu. You do not need to make any efforts to save the changes made, changes will be saved automatically.

Please note that skill sets can be changed anytime and two agents can have the same skill sets. If two or more agents have the same skill sets, the person who logged into your Conversion Support account console first will get the priority, when a chat is in the queue.
If you have any questions on chat agent skills or need any help, please feel free to contact us or write to us at support@conversionsupport.com