Conversion Support helps in giving your website a professional look. Your customers can interact with you through live chat but wouldn't it be amazing if it feels like an integral part of your website rather than give them an impression that you are using some application? We provide you with a simple solution. You can choose a live chat icon from our library or customize the color and appearance of your chat icon blending it with the design and theme of your website.
Here is how you can choose a different chat icon or customize your existing "Live chat" icon:
1. Login to your Conversion Support account and go to the "Settings" page.

2. Click on "Chat Appearance" when the page opens up.

3. Click on "Choose Chat Icon".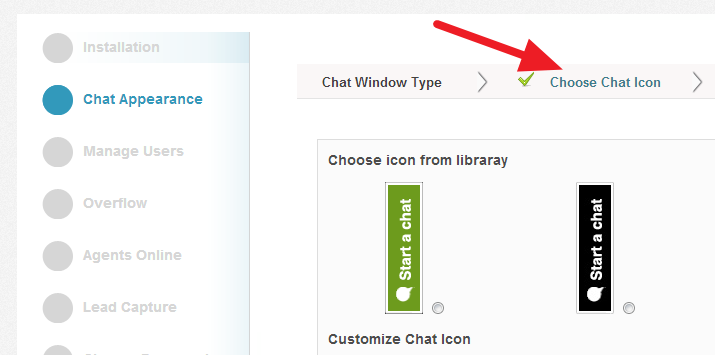 Now you will have two options:
Choose a chat icon from our library: 

You can choose a chat icon from Conversion Support's Live chat icon library. Currently, you can choose from 4 different chat Icons.

Customize chat icon: If you want a custom "live chat" icon for your website, click the "Edit" button under "Customize chat Icon".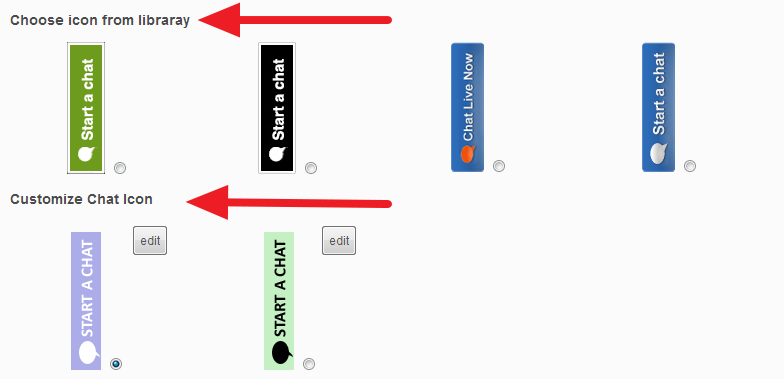 6. If you have chosen "Customize Chat Icon", you will want to edit the icon. Click on "Edit", choose the desired color scheme for your chat window and click the "Update" button.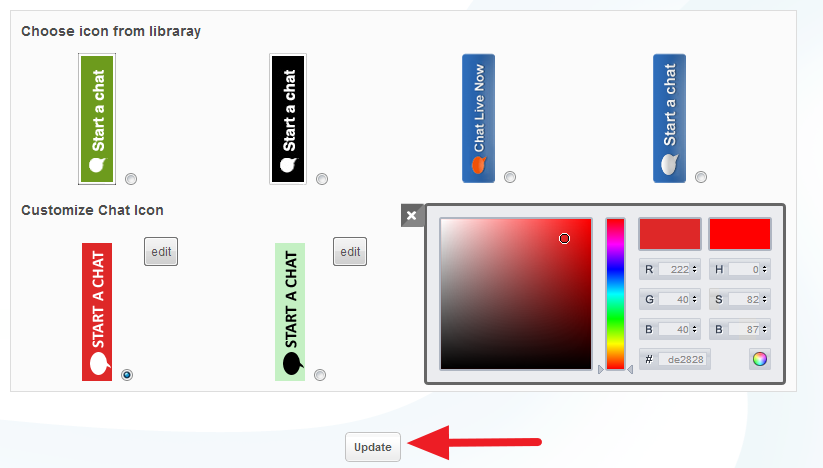 Note: You don't have to edit or change the live chat embed code already added to your website or blog. The change should automatically reflect on your website.
If you need any help or have any questions, please contact us or write to us at support@conversionsupport.com.