Conversion Support's saved response (canned response) is a quick response template. Instead of typing a reply to the visitor's question, live chat agents can utilize pre-written responses to instantly acknowledge your website visitors. This eliminates the chances of making embarrassing typing errors, saves crucial time of your website visitors, enhances customer engagement and improves agent productivity.
Here is how you use canned responses in Conversion Support:
1. Login to your Conversion Support account.
2. Under the "Home" tab, you will see a column "Frequently Used Responses".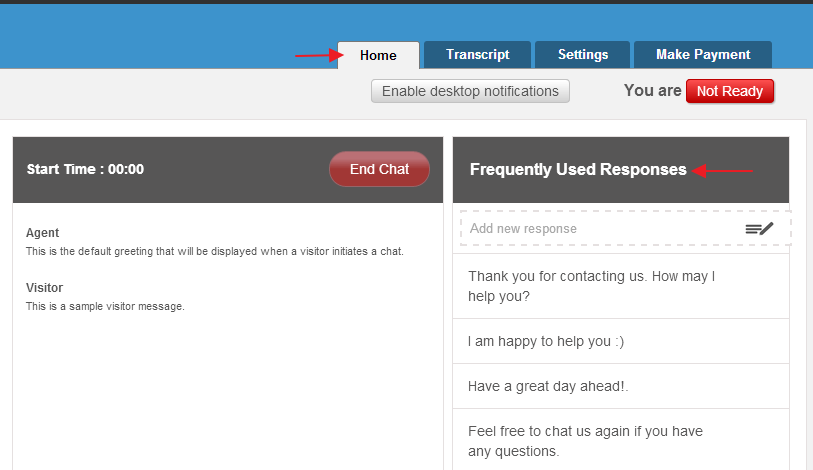 Add a New Response –  To add a new response, put the mouse cursor in the "Add New Response" box. Type your text and press "Enter". Your response will be added to the response list and can be seen at the very bottom of the list.

Edit a Response – To edit an existing response, highlight the response you want to edit and click the "pencil" icon. Once you are done editing the current response, click "save" icon, this will save your changes to the response. You can cancel the change as well by clicking "X" icon .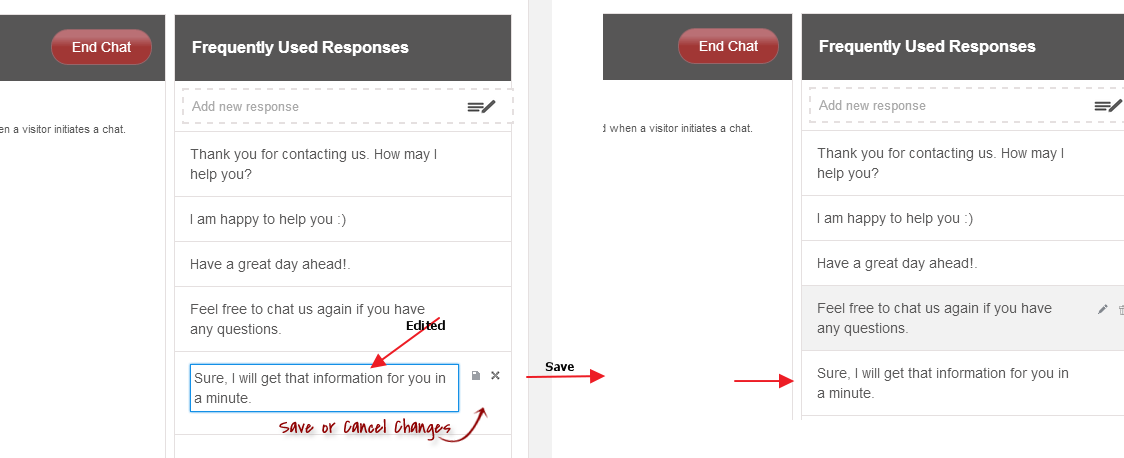 Delete a response – Highlight the response you want to delete and click "Delete" icon. As soon as you click the icon, the existing response will be deleted and the changes will be saved automatically.

4. To use "Frequently Used Responses" in the current chat, the live chat agent only needs to click on a required response. As soon as the response is clicked, it will be added to the "reply box" automatically. After pressing "enter", response will be delivered to the customer. Fast, easy and accurate.