WordPress version 3.6.1 released
Conversion Support online chat substantially supports leading CMS (Content Management System) platforms like WordPress and Joomla. If you use WordPress to manage your website and regulate Conversion Support's WordPress plugin, believe us, you
are in for a treat. WordPress released its new version that now pillars Conversion Support On-page chat feature.
The new version of WordPress terminates the limitation of furnishing only the Pop-up chat in your WordPress managed website. Earlier, Conversion Support's On-Page chat feature wasn't supported by WordPress. Now, the 3.6.1 release of WordPress, enables you to accommodate On-Page chat as well. Sounds good, eh? You bet.
The update process is as simple as abc, here you go:
1. Navigate to the WordPress dashboard and click "Please update now" notification and follow subsequent installation instructions. In case you do not see the update notification, navigate to the Dashboard sidebar and click "Updates".

2. Please take the backup of your database and files before upgrading to the latest version. Once the backup finishes, under "Updates", click "Update now".

3. The new version will be updated instantly.


4. Please note that you need to have admin rights to initiate the upgrade process or else notify your site administrator about the update.

5. Login to your Conversion Support account. Navigate to "Settings" and click on "WordPress" plugin at the bottom of the page. Now, copy the chat URL.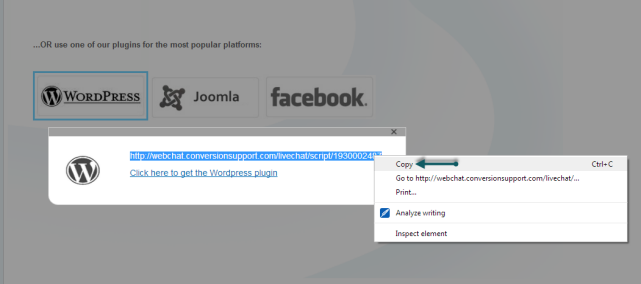 6. Navigate back to the WordPress dashboard. Click "Settings", click "Conversion Support" and paste the chat URL in the "Your Conversion Support Chat URL" box and click "Save". Congratulations, you have successfully updated Conversion Support's WordPress plugin.

7. Start taking On-page chats from your website visitors, right away.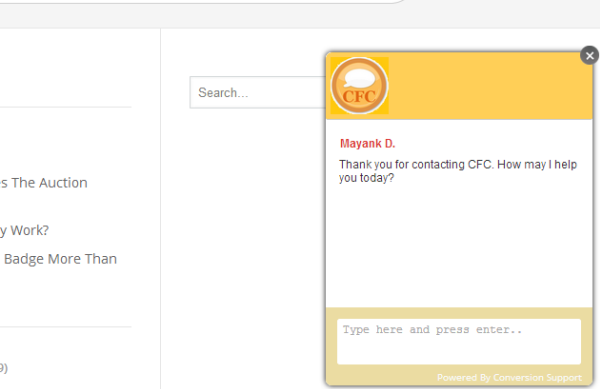 If you have to update the version manually, follow these steps.
Don't have the Conversion Support WordPress plugin installed yet? Here you go, string along these steps.
To know more about WordPress versions, click here.
Do not have a Conversion Support account yet? Get started in less than 30 seconds from here.
If you have any questions or suggestions, drop us a message at support@conversionsupport.com and we shall get back to you at the earliest.
Follow us on Facebook.